Mr. Donovan Mason
Meet Mr. Mason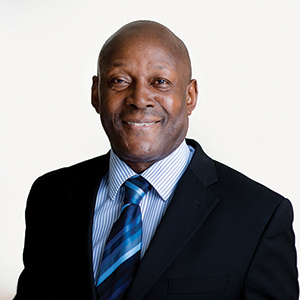 Mr. Mason has been teaching very successfully for over 30 years, in high level roles including Deputy Headmaster at a top London school. While holding these positions, and on top of teaching his students, Mr. Mason was greatly involved in the UCAS Application processes helping students to make the right decisions and then go on to achieve them!
Mr. Mason excels in teaching A Level Chemistry in every syllabus. He has notes and resources that have seen many a student achieve A/A* over the many years. If the student is willing to study, Mr. Mason is able to help them achieve the highest grades they are capable of. He truly believes in students' ability to improve and the need for all students to be taught the best way possible. His calm and steady approach is appreciated by all his students. They put their trust in him and his method of teaching which sees fruition year after year. Students' notes of appreciation are testament to his ability to reach and teach them.
Mr Mason also teaches Chemistry at GCSE Level brilliantly in almost every syllabus. However, his expertise lies in the teaching of the IGCSE and the very similar and challenging current GCSEs. It is noteworthy to mention that Mr Mason's talents extend to teaching of Physics up to GCSE Level in all the available syllabuses.
Students are truly in good hands when learning with Mr Mason and their understanding of the subject and their improvement is very rapid, boosting the students' confidence, starting a positive feedback loop of success and high achievement.
For information about Mr. Mason's courses, click below